Steel Rule Dies
Manufactured by: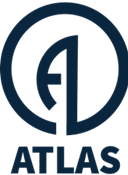 Altas Steel Rule Die manufactures Steel Rule Dies for every flatbed press type in the world. Flatbed converting offers an economical way to convert a variety of substrates and run types.
Atlas specializes in premium Steel Rule Die applications where precision, die life, and run speed are important. Atlas also offers the Eagle Die segment that allows for quick feature changes or repair of high-wear areas.
Atlas Steel Rule Dies leads the industry in innovation and strives to help converters increase their equipment uptime with more effective tooling solutions.
---
Ideal Applications:
Folding Carton
Automotive Materials
Abrasives
Medical Products and Packaging
Batteries & Engery
Gaskets
Specialty Items
---
Primary Benefits:
Premium tools decrease machine downtime for changeovers and repairs
Precision Steel Rule Dies increase cut quality
Flatbed converting offers flexibility of run-lengths
Eagle Segments can be installed for feature changes or easy repair of high-wear areas